The 20-year-old, Gursoch Kaur feels blessed and expresses her gratitude on joining hands with the New York Police Department. She says it's a privilege for her to be a part of the Auxilary team and bring about the visibility to the Sikh community in the United States.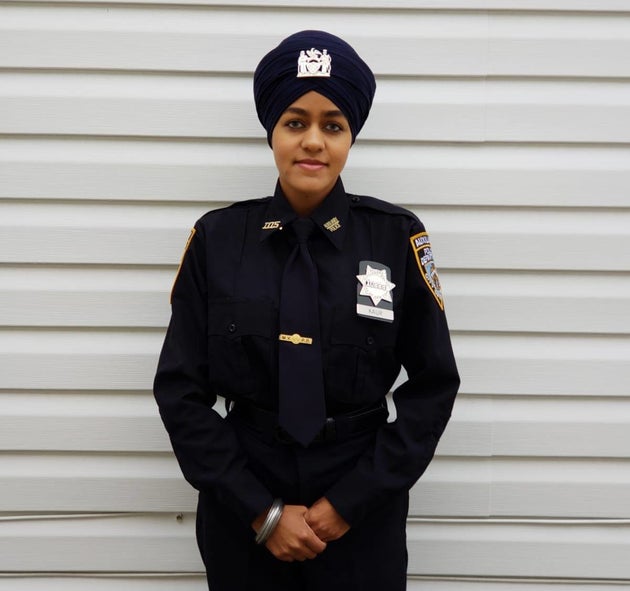 An Indian-American woman, Gursoch Kaur graduated from the New York Police Academy in May and recently became the first ever turbaned Sikh woman to join the NYPD. Kaur who is currently pursuing accounting at Nassau Community College is now an Auxiliary Police Officer (APU). APU's are trained and held responsible to work with their police precincts at housing police service areas and transit districts.
The Sikh community is beaming with joy and celebrating the grand news of their daughter Kaur who has made each one of them a proud citizen of United States. NYPD which comprises of about 35,400 full-time uniformed officers out of which 190 are Sikh, according to the Sikh Community Association. A bare minimum 10 of them are women.
Delare Rathore, a NYPD officer and Vice President of the Sikh Officer Association told the media By the community seeing officer Kaur wearing a turban and in uniform they will feel nothing but pride, seeing one of their own serving her community."
Here's a tweet by Manjinder S Sira, Member of Legislative Assembly (MLA) and General Secretary, DSGMC congratulating the youngest Indian American woman on a phenomenal achievement. 
Shabbash Gursoch Kaur!

We are proud of you as you become the first turbaned female Auxiliary Police Officer in New York Police Dept 🙏🏻

NYPD, the largest police force in US, has allowed Sikh officers to wear beards & turbans while in uniform Since 2016@NYPDnews @sikhcoalition pic.twitter.com/7BHrXApTGt

— Manjinder S Sirsa (@mssirsa) May 19, 2018
The one-woman army Kaur believes in serving the society and keenly spoke that as an APO, one day she aspires to become a full-time sworn-in police officer. She further added that everyone feels excited to meet her at the NYPD because of her turban. The turban which is a symbol of honesty, compassion, service and many such moral values, was initially banned by NYPD. However, it was only in 2016 when a blue turban alongwith NYPD logo became official.
We wish Gursoch Kaur a huge heartfelt congratulation and wishing her truck loads of success.
When women, in general, succeed, strive higher and achieve their goals, we, as a society, grows. This is one such exemplary woman who shall bring a phenomenal change in the society by breaking the taboos, creating her own niche and educating the men and women about moral values.
 Image Courtesy: 1. Huff Post, 2. Twitter
Article By : Pure Elegance